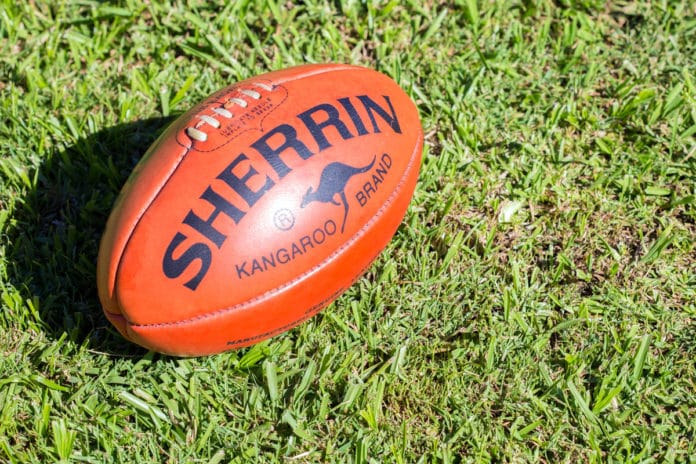 By Tricia Mifsud
BROADFORD Football Netball Club is pleased with the noticeable improvement of its senior football side despite a 115-point thumping at the hands of Alexandra.
On the Rebels' home turf at Alexandra Showgrounds on Saturday, Broadford knew it had a tough game ahead of it, as Alexandra continued to boast a strong side with the majority of its 2021 players remaining at the club this season.
Alexandra had 12 individual goal scorers, with Lachlan Nankervis leading the way with four, and Edward Watkin and Brayden Norris closely behind with three apiece.
Former Carlton and Adelaide AFL player Sam Kerridge again stood out as one of the best among the Rebels' seven recruits for 2022, kicking two goals and being integral across the ground.
Despite the loss, Broadford senior coach Jayden Welch saw improvements with the team's performance, reaching its best score since round 10 of last season, where they scored 47 in a 133-point loss to Yarra Junction.
Welch said his side was able to implement its game structures more against the Rebels but was simply outplayed by a stronger side.
"There definitely was improvement from the boys and they stuck to the game structures and plans that we have been going through during training," he said.
"The boys played really well as a team, but we just couldn't hold up our defence against Alexandra.
"At one stage, we kicked three in a row, something we hadn't been able to do in a while … the boys are definitely working hard, but it's just a matter of seeing the results reflected on the scoreboard now."
The Roos had three goal scorers for the afternoon, Tom Knight booting three, while Brandon Austin, two, and Liam Lucas, one, were the other contributors.
Welch commended the three on their performance, adding that Roos veteran Neil Johnson and Jayme Ruedin, James Hibbens and Isaac Smithwick were also key performers on the day.
The weekend was one of the last times Broadford will play as an independent team this season after the announcement it would form a partnership with Yea for combined senior football sides for the remainder of the season.
Welch said the side was excited about the partnership, happy that the footballers would be able to play each week without worrying about whether sides could be filled.
"It's an exciting time for us, and we welcomed the decision with open arms. We're looking forward to working with the boys at Yea," he said.
Netball
Broadford netballers secured two wins and a draw from their four games against Alexandra.
Broadford A Grade fell to a six-goal loss, while B and C Grades won its matches 54-49 and 34-29 respectively.
The under 17s played a nail-biting draw, 30-30.
This weekend, Broadford will host Warburton Millgrove.