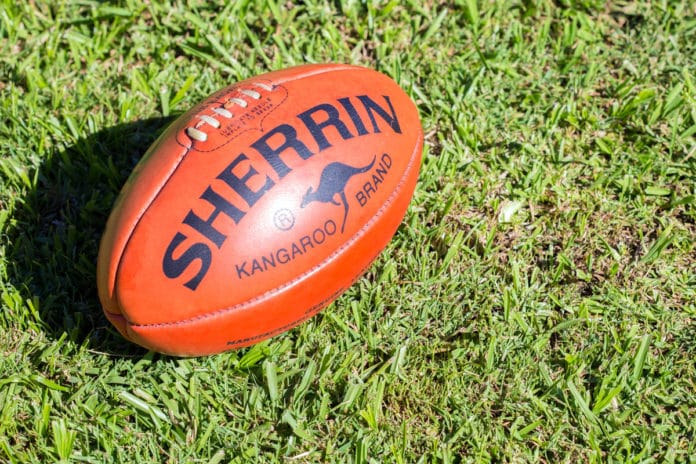 By Colin MacGillivray
KILMORE will regroup ahead of a crucial Northern Football Netball League, NFNL, clash with Old Eltham Collegians this weekend after a disappointing loss to Laurimar on Saturday – its second on the trot.
The Blues were on a high following their round six demolition of Lalor, topping the ladder for the first time since joining the NFNL's third division in 2016, but an upset loss to Mernda in round seven and Saturday's 9.10 (64) to 16.7 (103) defeat at the hands of the Power have seen them slump to fourth.
Kilmore showed its best form in patches, producing a four-goal burst in the third quarter to take a 10-point lead after trailing at half time, but coach Nathan Phillips said the side lost its way after that.
"We were 10 points up at the 20-minute mark of the third quarter, and then they came at us and we lost the fight. We weren't prepared to work as hard as they were to get the win unfortunately," he said.
"Our decision making was poor and we, for whatever reason, started being second to the footy.
"For the first 20 minutes of the third quarter we were smashing them everywhere – we were smashing them in the middle, smashing them up forward and exiting our defensive 50 really well.
"Then it just turned for some reason. It's a disappointing effort."
While the loss left the Kilmore faithful disheartened, a few players shone through with strong individual efforts.
Pete De Sousa was a standout, playing on Laurimar goal sneak Matt Gersh and holding him to one major.
"We were happy with the role Pete played for us. He normally doesn't play on small forwards – he's more of a key back, so it was a bit of a change in role for him and we think he played it well for us," Phillips said.
Stephen McIntyre was another defender who impressed, limiting Jason Cecil – who kicked 14 goals against Lalor the week prior – to one for the afternoon.
At the other end of the ground Grant Paxton kicked five, giving the Blues a reliable target.
Phillips said his side would need to regain its focus for a home game against the in-form Turtles, who sit second on the ladder.
"We're going to have to be at our best, so hopefully the boys are up for it and willing to do what it takes to get a win," he said.
"Being at home, it would be good to bounce back after a couple of disappointing weeks."
Midfielder Luke Chapman might miss a second week after being held out of the Laurimar game, while Kieran Moran went off with a head knock but was later cleared and will be assessed this week.
Phillips said the Blues would be as close to full strength as they could hope for.
"There's no excuses – everyone has injuries at this time of the year," he said.
More pain for Eagles
Whittlesea will attempt to put a tough week behind it after a 6.11 (47) to 32.12 (204) drubbing at the hands of Montmorency in division one.
The bottom-of-the-ladder Eagles were expected to struggle against the second-placed Magpies, but gave a good account of themselves early in the match.
Whittlesea limited the damage in the first quarter, conceding only five goals and kicking one itself to trail by 25 at the first break.
However, by the third quarter Montmorency had begun to exert its dominance and overpowered the Eagles in the final term, kicking 10 goals to none.
Whittlesea captain Xavier Dimasi led the charge in the midfield and kicked a goal, while centre half-forward Matt Ryan, wingman Blake Fitzgerald and defender David Mennen put in respectable efforts.
The Eagles will have an excellent opportunity to rack up a third win for 2022 when they host Northcote Park, which sits only one place higher on the ladder.