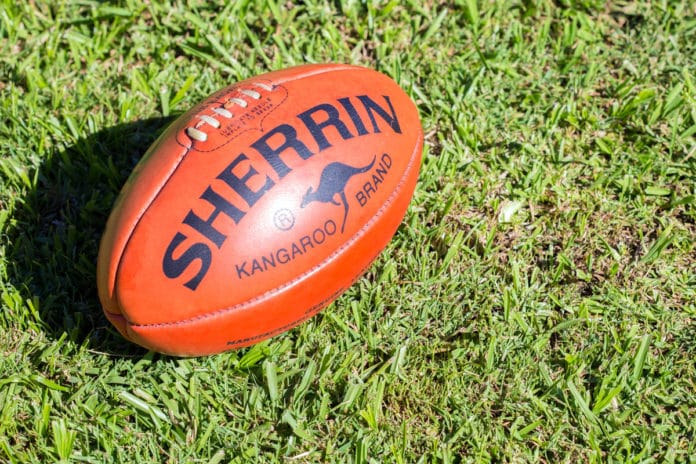 By Jackson Russell
There will be no Riddell District Football Netball League competition in 2020 as the league cancelled all senior and junior competitions last week.
The league cancelled its senior competitions on Tuesday after Premier Daniel Andrews announced 36 suburbs would be placed under stage three COVID-19 restrictions, including 10 in Melbourne's north west.
Two days later, the league announced its decision to cancel junior football and netball competitions after schools in Sunbury and Melton were forced to close.
In statements on its website, the league thanked clubs for their commitment to forging ahead with a 2020 season.
"In light of the State Government's decision to lockdown 10 suburbs in Melbourne's north-west, the board feels as if there is no way that our [senior] competitions can commence," the statement said.
"With the news over the past 48 hours that a school in Sunbury and another in Melton have been forced to close and undergo deep cleaning it is clear that COVID-19 community transmission is now within the suburbs of the competition.
"With that information, the league has decided that it is in the best interest of the safety of the community to cancel the junior season."
Lancefield Football Netball Club president Gina Morgan said the club was relieved to hear the news of the season's cancellation.
"We were very concerned as to how we would be able to handle any specific players or even volunteers coming from any hotspot," she said.
"It would be really hard to police when you've got volunteers trying to help out. We're relieved because we wanted to ensure the safety of our players and volunteers.
"With the events of the past couple of weeks, it was getting really concerning for us as to how we were going to police it and ensure there were no infections."
Morgan said players were disappointed but understood the decision and the club would encourage players to maintain their skills and fitness in small groups before preseason begins later this year.
Romsey Football Netball Club had already decided it would not take part in any season, making the announcement on June 25.
President Eden Jedwab said the catalyst for the decision was the health and safety of players, supporters, volunteers and the greater Romsey community.
"It wasn't a financial decision, it was about the health and safety of everyone," he said.
"With what's happened in Victoria, I don't think the league had any choice when players would have to travel to and from infected areas.
"I think it's a very difficult thing and, honestly, the league's done an amazing job. They've been firm in what they've said, they've communicated with clubs in a timely manner, I just think they got to a point where it got too difficult for them as well and a decision had to be made."
Wallan Football Netball Club said as disappointing as it was, it agreed with the RDFNL's decision to cancel the season.
"The most important decision for the club was to ensure the safety of the players, coaching staff and committee who attended training and the wider community who would then attend games if the season went ahead," the club said in a statement.
"The club has a duty of care to our footballers, netballers and supporters and would always put them first.
"The committee would like to say a huge thank you to our sponsors for standing by our club while most are dealing with difficult times in their own businesses.
"We look forward to being able to offer our support back to their business in the near future and the coming 2021 season.
"The social side of sport is important to our players' wellbeing and the club will offer our continued support to any member that needs it during these difficult times.
"We have a fantastic culture around our club and know that all our players and members will be looking forward to a strong season in 2021."