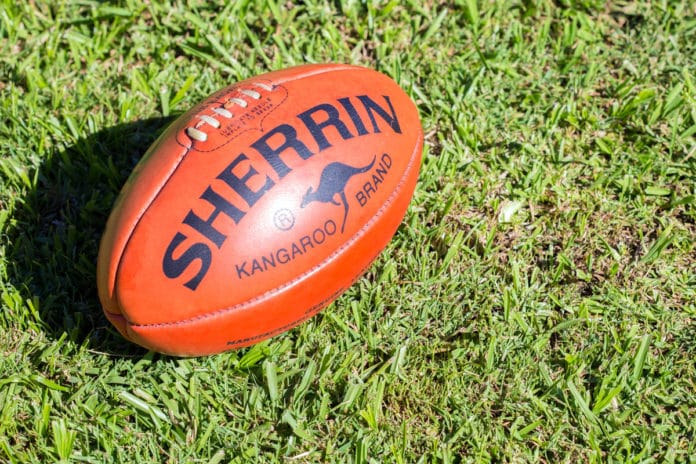 Kilmore scored its fifth win in a row with a 47-point away win over Heidelberg West on Saturday.

Despite the wet conditions, Kilmore was able to get off to a solid start, kicking four goals to two to lead by 13 points at quarter time.

The Blues extended their lead in the second term with a two-goals-to-one quarter, taking a 21-point lead into half-time.
Kilmore asserted its dominance coming out of half time, adding another four goals in the third term to blow the lead out to 35 points.

The Blues held off any attempt at a Hawks comeback, keeping Heidelberg West scoreless in the fourth quarter and adding two more majors to seal the win.

Kilmore coach Nathan Phillips said he wasn't sure if the conditions would suit the Blues but they were able to adapt.

"The boys knew what they had to do and executed well, they adapted the game style to the conditions and were able nullify any influence Heidelberg West were able to have so we were pretty pleased with the way we played," he said.

"Every week we're met with another challenge and they continue to be up to it and give us solid four-quarter performances, which we were probably lacking early in the year.

"Leigh Irons was spectacular in the contest, Chris Ryall was good again, he went forward and kicked a couple; Ben Cooney was good as was Riley McLaughlin down back.

"I don't think we had a guy who was beaten on the day which was a massive factor in the result that we got."

The win solidifies the Blues in second spot on the Northern Football Netball League division three ladder, two games back from Laurimar and a game clear of Panton Hill, who have a game in hand with Kilmore's upcoming bye.

"There's still a lot of footy to be played," Phillips said.

"As long as we keep winning, that's all we can do really. As long as the boys continue to want to work hard and give us an increased work rate, we won't do ourselves any injustice."

Heidelberg West 4.7 (31) def by Kilmore 12.6 (78)

HEIDELBERG WEST
Goals: M. Reinke, C. Vanflorestein, K. Ewart, J. Smith Thompson.
Best: S. Guthrie, O. Welsh, B. Kennan, J. Coulson, C. Vanflorestein, A. Purtell.

KILMORE
Goals: S. Swindells 3, J. Kinnear 2, C. Ryall 2, M. Webb, K. Binion, T. McMillan, S. Skidmore, L. Gough.
Best: L. Irons, C. Ryall, G. Paxton, R. McLaughlin, B. Cooney, J. Topham.